Click Tracker Mobile App

Click Tracker is a program designed for composers, conductors and instrumentalists working with modern music. The main goal of the software is to prepare a click track of any score, no matter how complex it is.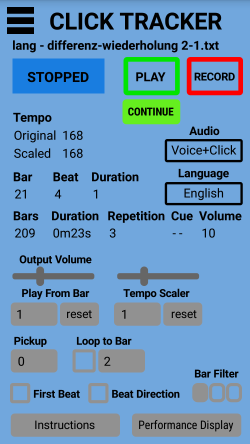 The Android version can be purchased at the Google play store.
The iOS version will be released as soon as possible. For the desktop version see the original website.
The Click Tracker can be used either by conductors in concert, by musicians for practice purposes, or by composers while composing.
To prepare a score, just input the values in a plain text file format (.txt) according to the syntax explained in the tutorial online, or sent with the program.
Tutorial

Here you can find instructions on how to prepare a click track file.
How to send a click track file to your mobile device
Android
Click track files are stored in the folder "ClickTracker". They can be sent to an android device through any of these methods:
Send the file through the mail and open it from your mail program.
File transfer: Connect your mobile device to your computer, and copy the file.
Create or edit the file directly in your device with a text editing app.
Operating the app
All functions are explained in the app's instructions. The menu on the top left corner allows you to open files and change audio settings.
Users and testimonials

Check this link for reports from some known instrumentalists and composers.
Feature list

Here are the current list of programmed features and features to program. If any of these interest you, you can commission them – or any other suggestions you might have.
Programmed features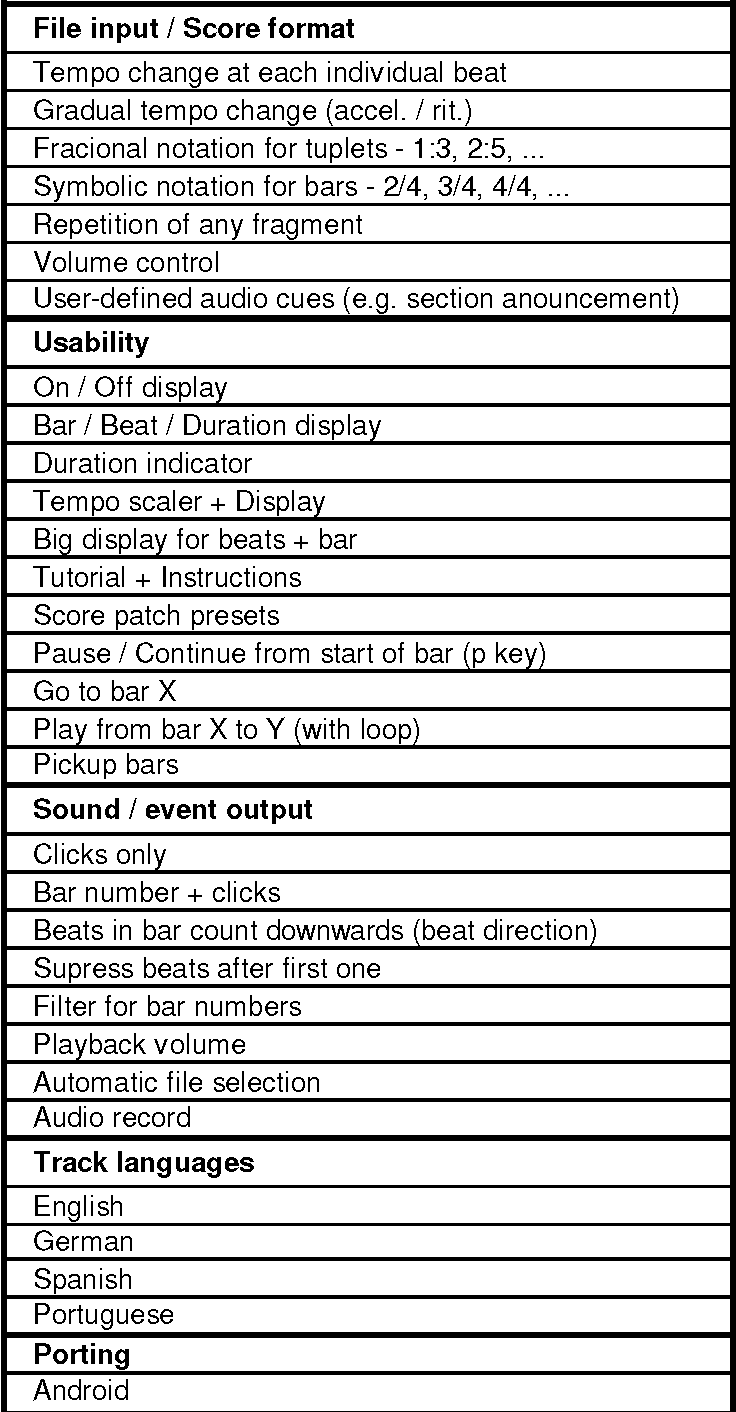 Features to program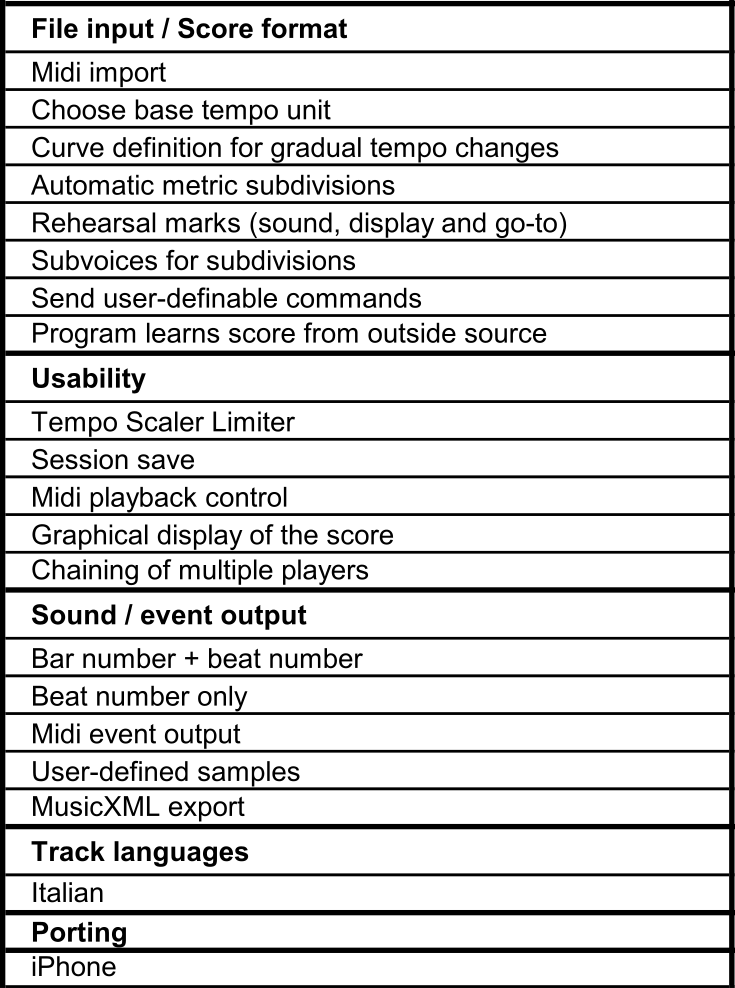 For more informations/requests contact me.
© João Pais 26.07.2020